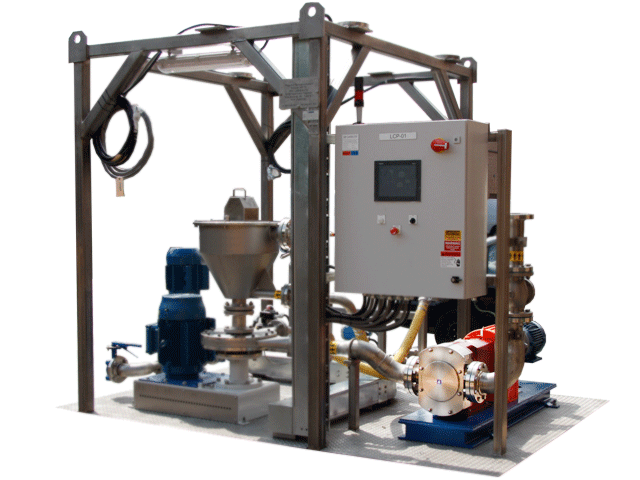 Application Specific Designs 
Wide Range of Construction Materials
High Quality Ancillary Components
Repairs and Service for Most Brands
Rotary Lobe pumps are efficient, long-lasting (non contacting lobes) and suitable for high viscosity, shear-sensitive, high purity and high-temperature media applications. We offer a range of lobe styles, construction materials, high capacity flow rates and mechanical seal options.
Ancillary components include:
Pressure relief, back pressure and check valves
Speed control
Flow monitoring and control devices
Water Treatment Chemicals
Chlorine & Disinfectants
Biocides
Soaps, Detergents, & Defoamers
Boiler & Cooling Water Treatment
Coagulants & Polymers
Acids & Alkaline Materials
Colourants & Dyes
Food Additives
Mining Reagents
Our commitment – The pump selection and system design will meet process needs and include client-specified equipment and components. We also provide controls, instrumentation, ancillary components and systems, including tanks, mixers & agitators, bag & cartridge filters, as required.