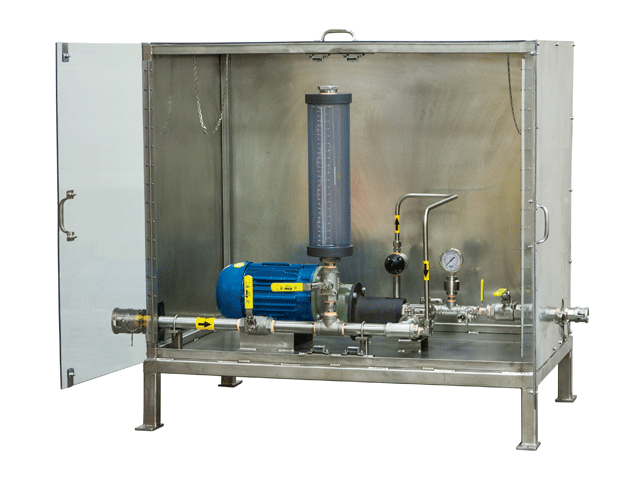 Application Specific Designs
Wide Range of Construction Materials
High Quality Ancillary Components
Repairs and Service for Most Brands
Gear pumps are efficient, long-lasting and suitable for high viscosity, high pressure and high-temperature media applications. We offer a range of gear types, sizes and construction materials suitable for severe duty applications.
Ancillary components include:
Pressure relief back pressure and check valves
Speed control
Flow monitoring and control devices
Our commitment – The pump selection and system design will meet process needs and include client-specified equipment and components.
Our pump systems are thoroughly tested and provided with all test data, documentation, Process & Instrument (P&I), General Arrangement, Electrical Drawings, & Instruction Manuals.
We also provide controls, instrumentation, ancillary components and systems, including tanks, mixers & agitators, and bag & cartridge filters, as required.
Applications for our custom pump packages include:
Oils & Lubricants
Chemical Metering
Dust Suppressants
Freeze Protection
High Viscosity Materials
Polymers & Coagulants
Gels & Pastes