TripKO Mechanical Diaphram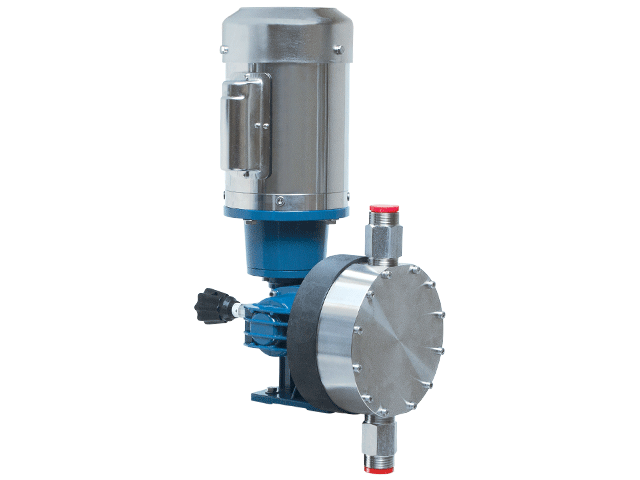 Flow rates up to 1008 Liters/hr (266 GPH)
Pressures 10 Bar (150 PSI)
Robust liquid end assemblies – available in PVDF, 316 SS, PVC, . Additonal options available
Micrometer stroke adjustment for precise dosing control.
OUR PROMISE; COMMITMENT TO QUALITY - RELIABILITY GUARANTEED
Application Versatility
Features
Accessories
Application Versatility
TripKO metering and dosing pumps are the ideal choice for industrial and municipal applications. These versatile pumps are designed for a variety of water treatment chemicals, reagents, acids, caustics, polymers, and slurries. Customized packaged systems include TSSA certified SS piping assemblies, PVC construction, instrumentation and controls. All pumps come with 3D assembly drawings, detailed operation and maintenance documentation, and spare parts information. Need help selecting a pump for your needs? Call our applications group for expert assistance.
Features
Accessories