KGO Group Ltd. is pleased to announce an agreement for the exclusive Canadian distribution rights for DOSEURO srl., of Milan Italy,
DOSEURO is an ISO 9001 manufacturer of high quality, robust metering pumps, and has a solid reputation throughout Europe, Asia, and South America, for quality, service, follow up and a wealth of applications experience.
KGO Group will be responsible for marketing
DOSEURO
pumps to various industries throughout Canada including, Mining, Pulp & Paper, Petroleum, Municipal Water & Waste Water, Industrial, Agriculture and Chemical OEM's. Our product offering includes a wide range of competitively priced, compact motor driven, Mechanical & Hydraulic Diaphragm, Packed Plunger and API 675 pumps, with flow rates of up to 5000 l/hr (1320 g/h), and pressures up to 400 Bar (5800 psi).
DOSEURO's dedicated staff places an emphasis on research and product development, which includes heavy duty long lasting diaphragms, unique internal hydraulic relief systems, and a variety of ball check designs. DOSEURO, like KGO Group, is a customer focused company they develop strong and lasting relationships with their distributors and industrial clients to further enhance the quality and development of their products.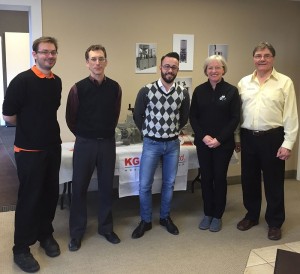 For more product, technical and sizing information visit our KGO DOSEURO web-site at http://bit.ly/1CfmKPn
Call KGO Group Ltd, at 905-847-1544, or contact us online for applications and pricing information.