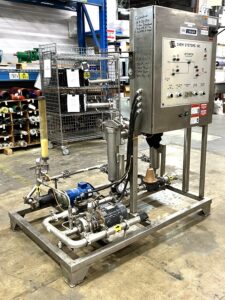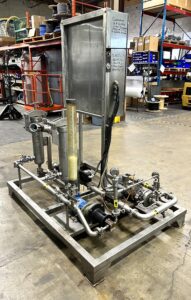 Three decades ago, I started my first chem-feed systems company; the commitment I made to my customers and still profess today was to build equipment with quality components, designs, and the ability to stand the test of time, even in harsh industrial applications.
This system was built in 1998; it was bought and sold by the original buyer and is being used as a mobile unit seeing lots of travel time and use in various applications. It was returned this week for some maintenance and replacement parts. It's only the second time we've had it back for repairs. What you see is what was received; it was not altered in any way for the sake of this photo opportunity.
Since my career in this industry started, my focus on quality has evolved to a higher level. Documentation, process improvements and a great staff are all part of the continuous improvement philosophy we practice every day.