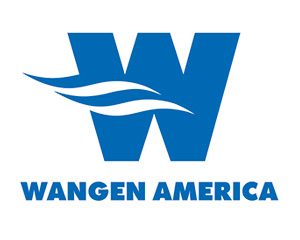 "Convincing high quality and flexibility: The complete pump range."
Manufactured in Germany – used world-wide, our customers have come to trust our quality, innovation and the highest level of technical support.
We are a solution based supplier; our team of specialists take a consultative approach to ensure that our equipment meets the demands and requirements of each application and process. We have made this commitment to over 10,000 customers in over 53 countries.
WANGEN is the pump of choice when dealing with high solids, slurries, or viscous materials. Be it for sewage works, bio gas, industrial/food waste water and anaerobic digestion applications throughout North America. "Count on WANGEN to get the job done".
Pure Power: Low Cost of Ownership – Due to the use of Cardan Joint in our progressing cavity pumps, a key advantage of our philosophy is clear: Wangen pumps guarantee low-maintenance operation which is practically fault-free. For this reason, we only use top-quality and robust components. Designs and Innovation are what we are all about.
Wangen Pumps cover a range of Viscosity up to 10,000.000 centipoise, a flow range to 300 mᶟ/h and pressures to 48 bar (700+ psi)
Wangen Pump Downloads
Quick Change Shaft Seals, LWD Data Sheet
Wangen Pump Videos
Wangen Pumps Overview
X-Lift Quick Change Rotor Stator System

Twin Screw & Vario, High Volume and Pressure Outputs
High Performance Hopper Feed Pumps Similar to Twin
Call us today for technical support, sizing, and custom packaged systems, pump and parts information.