N Series Rotary Lobe Pumps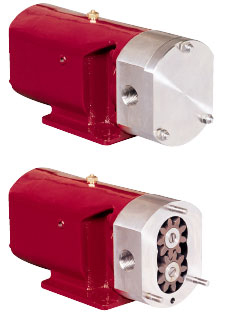 User Benefits:
Low energy consumption
Compact size
Reversible operation
Low shear pumping

Easy maintenance
The Series N pump range has two pump head displacements, 2.05 litres/100 rev and 3.86 litres/100 rev.
Flow rates up to 2300 L/h. Differential pressures up to 7 bar. Port sizes from 1/4 in (6mm) to 1 in (25mm) diameter.
SSP Series N stainless steel rotary lobe pumps have been designed for low volume fluid transfer duties within application areas such as laboratories, pilot plants, chemical processing, food processing, electroplating and film processing. The Series N pump, being small in size, is ideal for installations where space is restricted.
[table id=14 /]