Sharpe Food & Pharmaceutical Mixers
Food Grade Mixers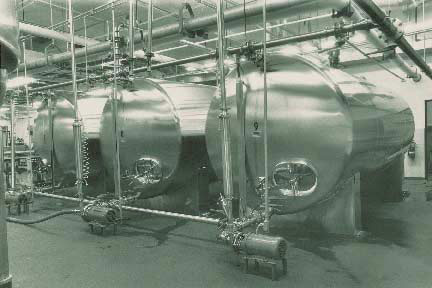 SHARPE MIXERS has been building mixers for the food and beverage industry for over twenty years. From simple beverage syrup and juice concentrate blending to brew mash kettles and high viscosity products, successfully mixing a wide spectrum of food products has built a solid foundation of experience. SHARPE MIXERS manufactures a wide variety of agitation equipment, from 1/6 horsepower portables to large top and side entry mixers through 300 horsepower. Various impeller styles are available to meet the individual requirements of the application, from small high speed dispersers to large helices and anchors.
Each mixer component exposed to the product in the tank is designed specifically for ease of cleaning and sterilization. Standard food grade mixers include washdown-duty motors, all white epoxy painted drives and mountings and S.S.316 wetted parts. The USDA approved mixer line is built specifically for environments that require "paint-free" equipment. This premium all stainless steel mixer series includes electropolished 300 series stainless steel motors, mountings and gearbox assemblies. Food grade lubricants, stainless steel fasteners and #4 polished S.S.316 impellers and shafts combine to provide the ultimate in sanitary mixers.
Pharmaceutical Grade Mixers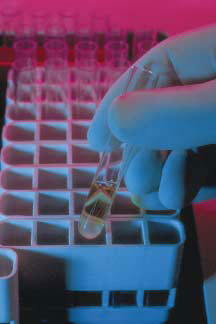 The strict regulations governing the pharmaceutical and biotechnology fields require that only top quality equipment be used. SHARPE MIXERS meets or exceeds those requirements with a full line of mixers specifically designed for sanitary applications.
Attaining validation, maintaining regulatory compliance, and eliminating product contamination are simple tasks with the use of SHARPE mixing equipment. All wetted parts are mechanically polished to specification and electropolished when required, from 32 Ra down to less than 5 Ra. Extensive testing, handling, and packaging procedures ensure consistent surface finishes as specified. Sanitary mechanical seal configurations are available, including Clean-In-Place/Sterilize-In-Place (CIP/SIP) features.
Mixers are furnished with standard ANSI flange mounts, Tri-Clover sanitary ferrules, or other custom mounting options. Mixer drives can be supplied with standard grey enamel paint or optional bright white high-gloss two part epoxy coating. For a true paint-free USDA approved finish, all 300 series stainless steel construction is available, including TEFC electropolished stainless steel motors. Variable speed controls are optional with washdown enclosures.
[callout style="cherry" font_size="13px"]
Contact KGO Group today
to get started in finding a mixing solution to fulfill your needs!
[/callout]